Looks A Lot Like Christmas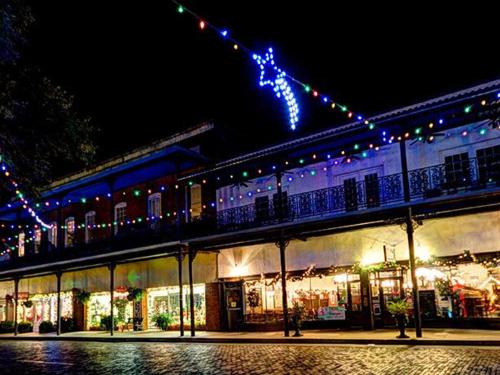 6 Weeks of Christmas
As Louisiana's oldest city, we are home to an area steeped in holiday tradition, one of the longest running. Since 1927, a one day parade has evolved into a six week long Christmas Season. Punctuating each week with fireworks on Saturday, ( Except Christmas weekend, they will be on Friday) Having ranked among the top 3 for best holiday lights show, we invite you out to enjoy a family friendly event in its 90th season.
More than 300,000 lights with 100 plus set pieces on display every evening at dusk, we recommend the carriage tour through the historic district. Kid's Fest, food vendors along the downtown riverbank, shops and restaurants, all a flutter with holiday cheer.
For more information click HERE on what is happening in the coming days.
We invite you to visit and ask about our holiday rate plan any upcoming stays for the festival.
Historic Natchitoches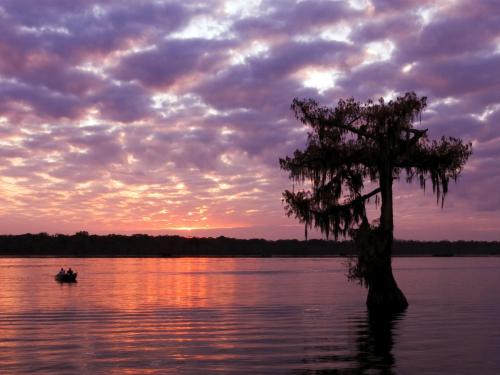 Founded In 1714
Historic Natchitoches, was born of a small french colony and acquired as part of the Louisiana Purchase making it the oldest permanent settlement. Located on the beautiful Cane River, there are a variety of things to enjoy about our city.
The National Historic Landmark District home to 33 blocks of creole townhouses and other multi-century buildings, make it must see. A tour down Front street shows time worn brick pavers and wrought iron façades, with massive live oaks branches criss crossing sidewalk and street alike.
Our history boasts a multi-cultural back bone with: African, American, American Indian, Creole, French and Spanish influencers. From the most complete Creole Plantation in the south to a famed art hub that gave birth to Clementine Hunter, who's work is displayed in the Louvre.
Plan your stay with us and enjoy the attached Visitors Guide from Natchitoches CVB to help you make the most of your visit.